One of the best things to look at when you're trying to decide what golf bag to buy, whether for yourself or as a gift for someone else, is which brands and bags have the best reputation. Features, price, and design play a significant role in any purchase, of course.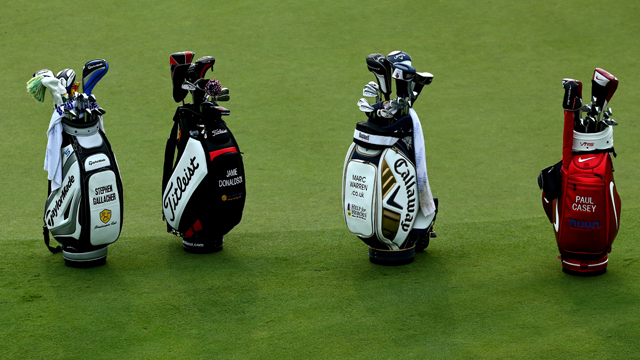 But one of the most significant factors driving sales is reputation and word of mouth. If you're out on the course playing around with some friends and they each have a bag that looks similar in style, but one friend raves about the quality of the bag and the other wishes they would have bought something a little bit different, you'll keep that in mind when it's time to make a purchase yourself.
There are dozens, if not hundreds, of brands selling golf supplies, and plenty of different golf bag designs and styles available. Here's a quick overview of 5 of the most popular golfing bag companies in the industry.
TaylorMade: One of the leading names in golf, TaylorMade, is owned by the Adidas company and is most well-known for the quality of its drivers. Naturally, a company specializing in clubs also makes golf bags of high quality.
Wilson: A reliable producer of sports equipment for several sports, Wilson makes quality bags that are approachable in the price for most middle-class players. Wilson bags range approximately $50-$1,200.
Nike: Nike is, of course, a leading world producer of sports equipment, gear, and clothing for a considerable number of sports, golf included. Nike's golf bag options range from $50-$1,000.
Ogio: Ogio focuses on bags and other gear-storage products, especially golf, and boasts an 'edgier' style and reputation than many other brands on the market. Ogio's golfing bags are very approachable in price, generally running $50-$350 depending on the design.
Team Golf: Team Golf specializes, as the name suggests, in golf supplies that are team-themed, so fans of specific sports teams can proudly display allegiance while on the greens. Most of these team-themed bags are in the range of $130-$160, depending on the style (cart or carry) you are looking for.
You can choose between small and large golf bags. Larger golf bags have room for extra jackets, raincoats, and socks. Use the largest storage compartments for these items. Other bags come with straps for umbrellas and hooks for GPS tools and range finders located outside of the bag. This frees up space and makes the items easier to get to.